Montreal, Quebec - June 2, 2020 – Group Elite Communications, Inc. announces two new additions to their leadership team serving in the roles of marketing and client services. Group Elite's award-winning customer-centric approach to making software implementations easier has disrupted the workforce engagement management (WEM) industry and has given their customers and partners the ability to fully exploit these complex solutions. To support overwhelming demand and further reach into cloud and customer experience (CX) technologies, Group Elite has decided to expand their executive team, tasked with driving awareness of their managed services offerings and expanding their multi million-dollar Network Operating Center (NOC) and consulting teams.
Joel Richardson, SVP of Client Services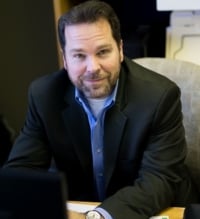 Joel Richardson joins the Group Elite team and will serve in the newly created position of SVP of Client Services. Both the growing Support Team and Services Group will come under his leadership. Joel was most recently with Verint Systems, where he led a team in their Professional Services organization. He has over 20 years of experience in the industry and has held various leadership positions in the software industry of artificial intelligence, retail security and asset recovery.
"We are excited to welcome Joel to the world's finest service and support family," shares William Hawley, Chief Operating Officer for Group Elite. "Joel lives and breathes customer success and his passion for helping clients get the most out of their technology will accelerate our plans to expand services offerings in the CX space."


Matthew Storm, VP of Marketing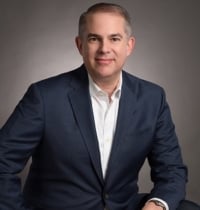 To drive new business and expand into new markets, Matthew Storm joined Group Elite last month as our VP of Marketing. Matthew will drive awareness, equip our partner community and help position new CX solutions into our growing client base. Matthew has been evangelizing and promoting customer experience solutions for over 20 years and has held leadership roles at contact center technology providers such as Jacada, NICE Systems and OpenText. In fact, he recently authored a blog post, "How do I Monitor My Contact Center Agents Working from Home?"
"I've witnessed Matthew's work for over 10 years, and he holds a keen ability to understand customer pain and translate that into a go-to-market vision," tells Michael Moore, Chief Executive Officer and Founder of Group Elite. "He will fast-track our plans to reach more contact centers and CX partners through our expansion."
Group Elite is the world's leading provider of Professional and Managed Services dedicated to the installation, support, consulting and sales of enterprise software solutions. To learn more about Group Elite's services, please visit www.groupelite.com.